Rodhe Strap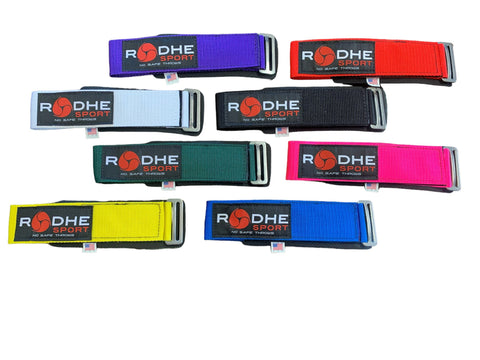 Automatic discount, buy multiples of two(6.5cm models) for $50.05 (applied in cart)
Shot put is the most explosive sport on the planet and requires a non-flex support for the wrist. Our block technology turns this explosive dynamic into automatic stretch reflex for the wrist and hand at release. Custom made and only available through Rodhe Sport.

Elastic wraps commonly used and easily purchased at sporting good stores are designed for stability in slow lifting movements akin to powerlifting and body building. Toss those cumbersome elastic wraps in the gym bag, they are an injury waiting to happen!
The 6.5cm is our most popular support for shot putters and the 12cm support is the most popular for Highland Games athletes. It comes down to personal preference so please consider the size video before ordering.
We offer International shipping options via DHL and UPS in check out. We also have an eBay store (rodhesport2129) as an option for shipping outside the U.S.
---
More from this collection