Exercise Selection Program Template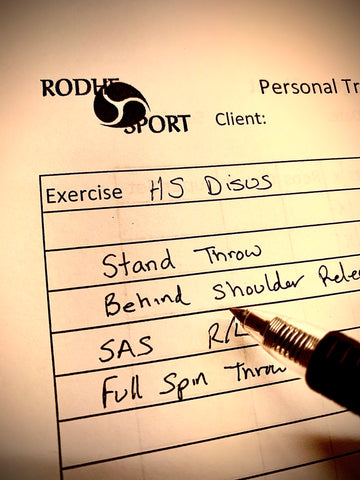 Write in-season and off-season programs simply by picking from our list of 42 exercises. We even suggest which 14 are the best exercises for each event. Simply fill in the slots per category and follow our sets x reps and take the guess work out of WHAT is a good throwers training program. 
The one-sheet template includes exercises from all four classifications (Competitive, Development, Preparatory, and General) as laid out in Dr. Bondarchuk's books. Our combination of exercises as a training complex will develop a thrower more completely than most power lifting or CSCS designed systems.
Program with confidence for Rotational Shot, Glide Shot and Discus.
You will receive a downloadable .pdf link after purchase, initial consultation service included for questions.