Lecture - Elite Rotational Technique, A History and Application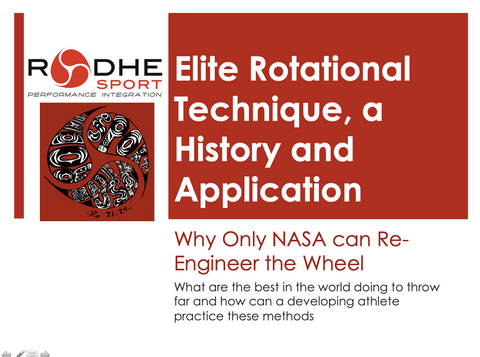 The "Backwards 3" model shown in this video comes directly from Bondarchuk-Rodhe training and any other presentation of this material not from Bondarchuk or Rodhe has been copied and filtered from those two sources.
Run Time: 39:03
Why only NASA can re-invent the wheel. What are the best athletes in the world doing to throw far and how can a developing athlete practice these methods. This lecture is simplified version of "Return of Great Rotational Throw Model" lecture with added drill videos for applying these techniques to beginning throwers.

Lecture recorded at 2018 Big Throw Clinic hosted by Grand Valley State University in Allendale, Michigan.

All rights reserved to Rodhe Sport. The reproduction or unauthorized sharing of Rodhe Sport intellectual and physical properties is prohibited.
---
More from this collection