Lectures
Lecture - Return of the Great Rotational Throw Model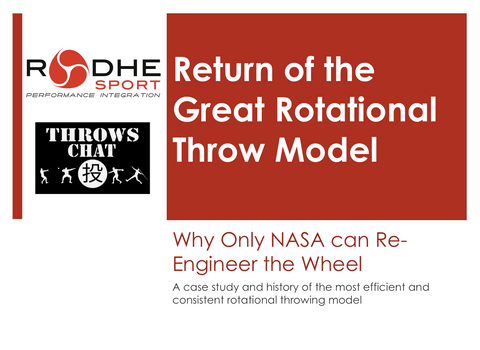 Runtime 56:05
Why only NASA can re-invent the wheel. A case study and history of the most efficient and consistent rotational throwing model.
Lecture recorded at 2018 Ohio Association of Track and Cross Country Coaches Conference (OATCCC) in Columbus, Ohio.
All rights reserved to Rodhe Sport. The reproduction or unauthorized sharing of Rodhe Sport intellectual and physical properties is prohibited.
---
More from this collection