Lectures
Cue Based Methods for Rotational Shot Put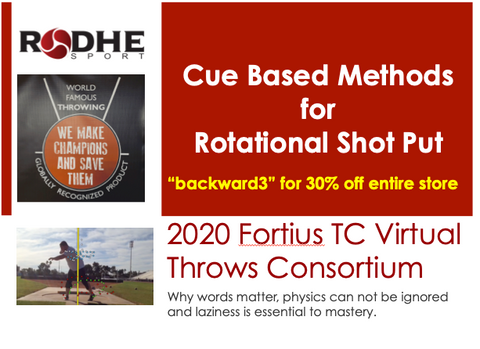 Runtime 1:08:47
Why words matter, physics can not be ignored and laziness in essential to mastery.
Get focused cues for correcting errors in 4 key segments of rotational shot put. Video models ranges from High School, Collegiate, and Professional athletes.
Lecture recorded for 2020 Fortius Throws Consortium hosted on Zoom by Kibwe Johnson.
All rights reserved to Rodhe Sport. The reproduction or unauthorized sharing of Rodhe Sport intellectual and physical properties is prohibited.
---
More from this collection